Forget about everyday life and find peace – in the familiar atmosphere of our house, you will feel completely comfortable from the first day of your vacation.
The beautiful location of our inn amidst the idyllic surroundings of the Lamer Winkel health resort turns your free vacation days into a relaxed and rejuvenating experience.
We, the Lemberger family and the entire team, are always committed to fulfilling your wishes and creating unforgettable vacation moments in our inn. Our former Federal President Horst Köhler, who spent his vacation in Lam in 2006 with his wife, was also impressed.
Our chronicle
Family tradition at the Kirchenwirt inn in Lam, Bavarian Forest.
Gaststube
Traditional delicacies from the Bavarian Forest will delight your palate.
Family chronicle
From Josef to Karl to Ulrich
5 generations of Lemberger
Chronicle of the family
In around 1875, the property was purchased by Josef Lemberger and his wife Therese.
In 1911, it was handed over to their son Karl Lemberger and his wife Monika (maiden name Klingseisen from Lam).
After their son Karl, a trained butcher, returned from Russian captivity in 1949 following the war, the property was handed over to him and his wife Frieda (maiden name Liebl from Frahels).
In 1983, the house then passed into the ownership of Karl's son, butcher and chef Ulrich Lemberger, and his wife Rita (maiden name Perstorfer from Ebersberg).
In 2019, it was handed over to their son Ulrich.
Experience Bavarian hospitality!
Our cozy guest parlors are decorated in typical Bavarian style. Here, we serve our guests homemade Bavarian delicacies and traditional specialties.
An extra dumpling, a bit more sauce, or special attention for our young guests… we have an open ear for your requests!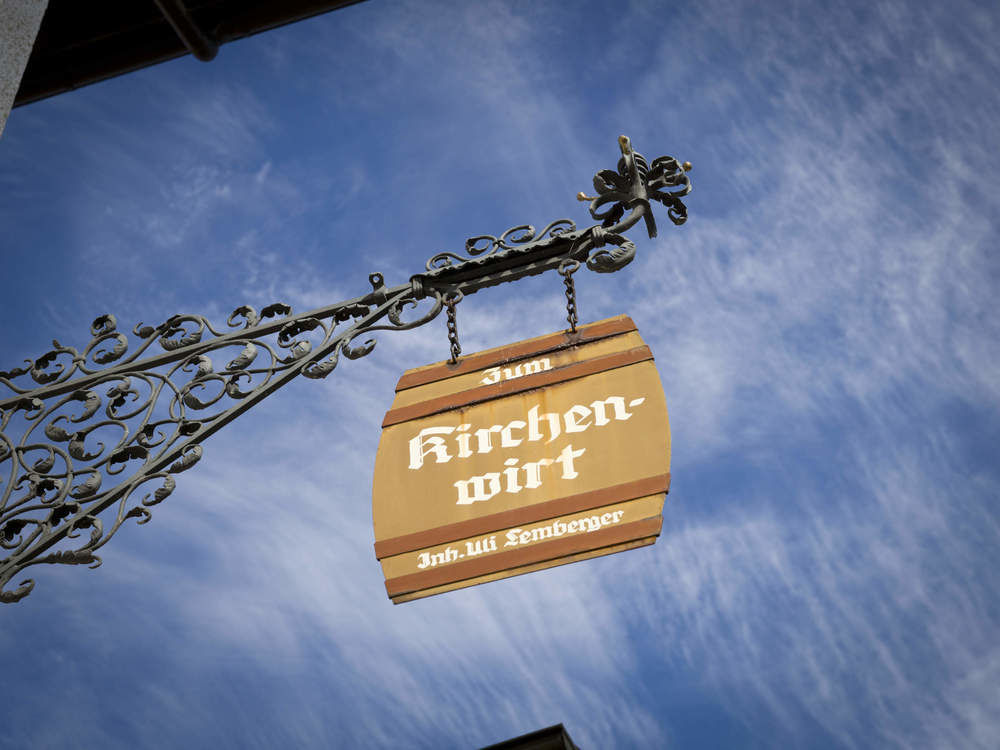 Das Wirtshaus
The heart of the inn
Come and visit our tavern. Where drinks are enjoyed, food is savored, and stories are shared. It's a place for socializing and gathering. At the regulars' table, card players meet and locals have a good laugh. In the past, it was unthinkable to have outsiders join, but today it's welcomed when vacationers join in the fun.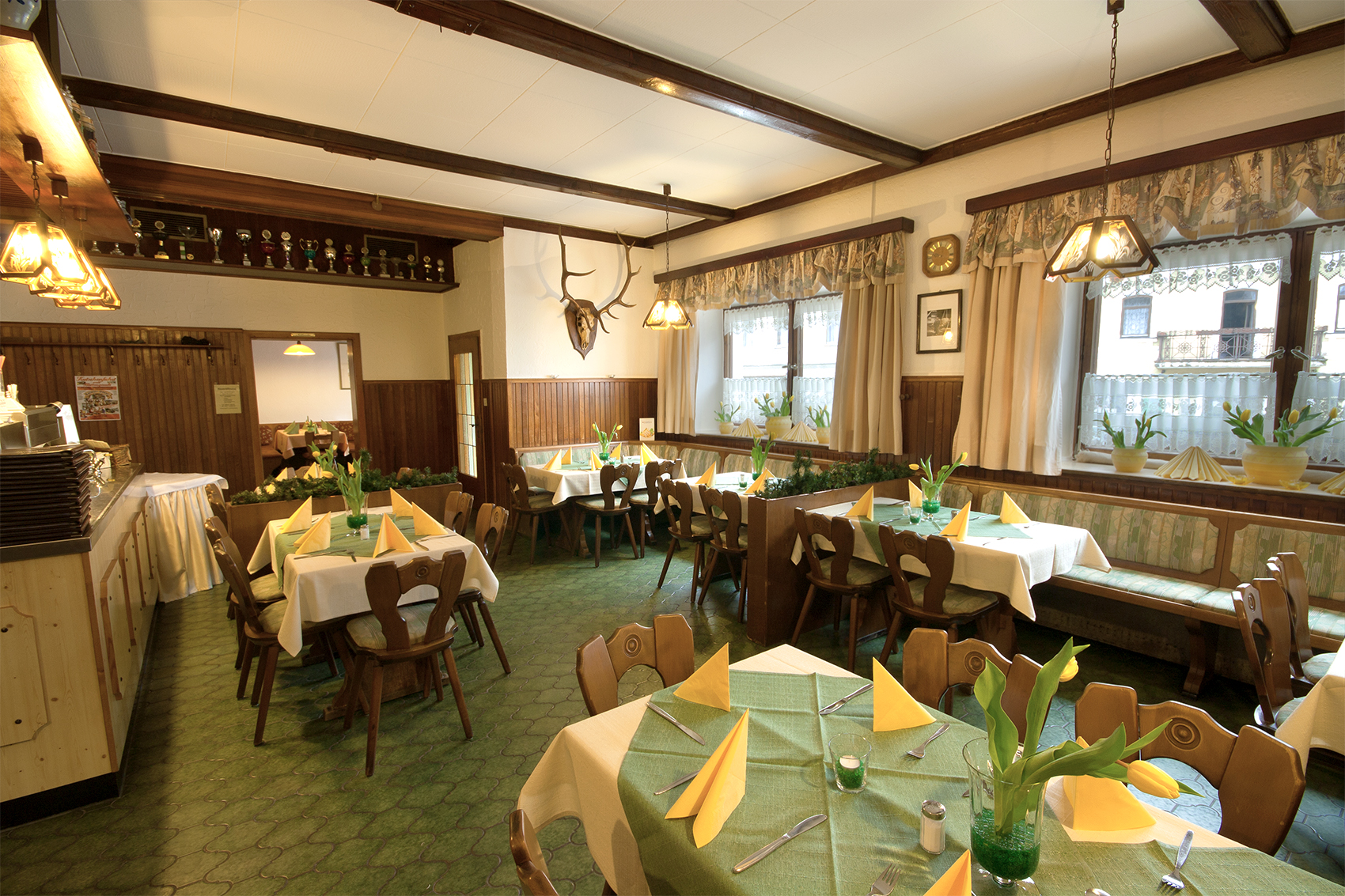 Terrace on the market square
Summer from the relaxed side
From our terrace, you have the best view of the Lamer market square. Take a moment to relax and observe the lively hustle and bustle while enjoying a delicious cup of coffee.
Or treat yourself to a glass of beer and a hearty snack – just what you need after a hiking or cycling tour in our vacation region. And as the sun sets on a hot and eventful summer day, unwind on our terrace in a cozy and relaxed atmosphere.